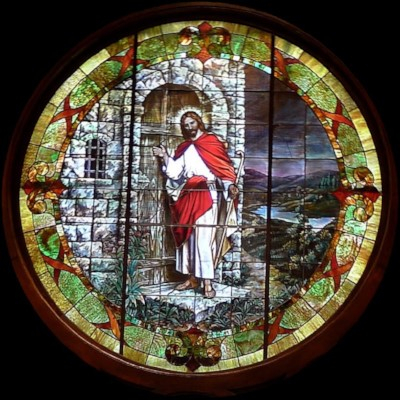 Weekly Services
Sunday Worship - 9:30 am (Facebook Live)
Sunday School - 8:45 am (September - May)
Wednesday Worship - 6:00 pm
Romans 8:28 notes, "We know that God works for the good for those who love him." Indeed, it is so disappointing to not be able to gather in our traditional ways. The threat of COVID-19 is frightening for many of us, and the economic implications are difficult. Even still, we trust that God will provide for us and guide us in this time.
We welcome you to join us for our upcoming Christmas services:
Children's Play on Sunday December 10th @ 9:30am
Christmas Eve on Sunday December 24th @ 4:00 & 8:00pm
Christmas Day on Monday December 25th @ 9:30am
WELCOME/BIENVENIDOS
Welcome to First Lutheran! God's grace and love frees us to love God, each other and our neighbors! We are glad you are joining us! Our worship times are Sunday at 9:30 am (available on Facebook Live) and Wednesday at 6 pm (30-45 minute service). The first and third Sundays are traditional worship services with Communion. The second Sunday is a contemporary worship service. We have Communion most Wednesdays. We are located at 1200 4th Ave in Worthington in Worthington, MN. We are a member congregation of the Evangelical Lutheran Church in America (ELCA) and welcome all baptized believers to have Communion with us! Come as you are! (People will wear everything from casual to dressy clothes.) Not sure what you believe? Join us as you discern. All are welcomed here.
Nuestros servicios de alabanzas son los domingos a las 9:30 am (disponible en Facebook Live) y los miércoles a las 6 pm (servicio de 30-45 minutos). El primer y tercer domingo son servicios tradicionales de adoración con Comunión. El segundo domingo es un servicio de adoración contemporáneo. Tenemos Comunión la mayoría de los miércoles. Estamos en 1200 4th Ave en Worthington en Worthington MN. ¡Somos una congregación miembro de la Iglesia Evangélica Luterana en América (ELCA) y damos la bienvenida a todos los creyentes bautizados de a tener la comunión con nosotros! ¡Ven como eres! Personas llevan ropa casual y, también, ropa formal. ¿No estás seguro de lo que crees? Únase a nosotros mientras discierne. Todos son bienvenidos aquí. Nuestra Pastora Jeanette y Directora de Los Jóvenes (Brenda) hablan español. Llama a 612-636-1533 si quiere hablar en español con alguien.
Wednesday Nights!
Join us Wednesday nights at 6 pm for Holden Evening Prayer as we begin the Advent Season and our focus on "The Songs of the Angels" beginning November 29.
Christmas Concert!
Christmas Concert by Brulé will be held on Wednesday, December 20, 2023 at 7:00 pm at the church.
FYI
There will be no 9:30 am worship service on Sunday, December 24.
There will be no Wednesday night worship services on December 20 or December 27.
Church office phone number: 507-376-6148
Church Fax Number: 507-376-6149
Pastor Cell Number for Emergencies: 612-636-1533
General Email: felcwgtn@gmail.com
Check out last week's service
here
!
Stewardship invites you to join in the fun as we decide who will take a pie in the face! Donate to the person or people you would like to see pied! Remember, those who raise the most take a pie in the face. All donations go towards our general fund balance.
LOVE INC UNMET NEEDS LIST: Boots of all sizes for Coat Ministry, Gas cards for medical appointments and incentives for class participants, women's shirts size large, women's pants size 13-14, size one & two diapers, baby wipes and shower chair with arms and a back. For more information check the flyer on the bulletin board off of Centennial Hall or call Love Inc. at 727-7291.

Wednesday Night Meals – We are looking for help with preparing and serving the meals on Wednesday evenings. Please contact Brenda Richards or Pastor Jeanette if you would be interested in helping with this ministry. There is a sign-up sheet posted on the youth bulliten board in Centennial Hall for the dates that are still open. If anyone has a Thrivent card that they would like to use, please talk with Brenda today. We are so thankful and appreciate all those that have stepped up to help us so far this year!

Turn in your pictures! If you have a family or individual picture that you would like to have in the directory, please email your picture to Natalie at felcwgtn@gmail.com as soon as possible.
Fall has arrived and there is a chill in the air. The need for warm winter apparel is here. To meet the need, The Coat Closet is open. Information has been sent to Love, INC participating churches, District #518 Schools and social service agencies. Individuals and families in need may access The Coat Closet by making an appointment by calling the Love, INC office (507-727-7291). In addition, an attempt is being made to have open hours on Monday, 10 am-noon; Wednesday, 4-6 p.m.; and Friday, 2-4 p.m. Please share this resource information with anyone you believe is in need of winter apparel. Coats in sizes 2T to adult XXL, snowpants, adult to children's size boots, hats and scarves are available. Also available are a wide variety of gloves and mittens. Donations are always welcome. The Coat Closet accepts new and gently used clean items. Monetary donations are also accepted to purchase specific size boots. To begin the season, the largest need is children's boots. With your support and God's blessing, The Coat Closet reaches out to a community in need.
Volunteers are needed to help clean the church November 20-26 while our custodian is on vacation. There is a sign-up sheet on the office window of times and what is needed to be done. Thanks!

Don't forget that a purchase of a Hy-Vee or Fareway gift card helps our general fund. The more we sell, the more we can deposit into the general fund. These make great gifts. Gift Cards will be available in the office during office hours and during coffee hour on Communion Sundays. Thank You!
2023 Offering –
The last day to get your offering in for 2023 will be Sunday, December 31. If you will not be able to make it here that Sunday, please drop off your offering by Wednesday, December 27, 2023 by 4:00 pm to have it included in 2023
.